MathTools
Simple math tools for scientists and engineers.
Actual utilities are:
Calculator
Regression
Calculator is a text calculator that handles variables and some mathematical functions.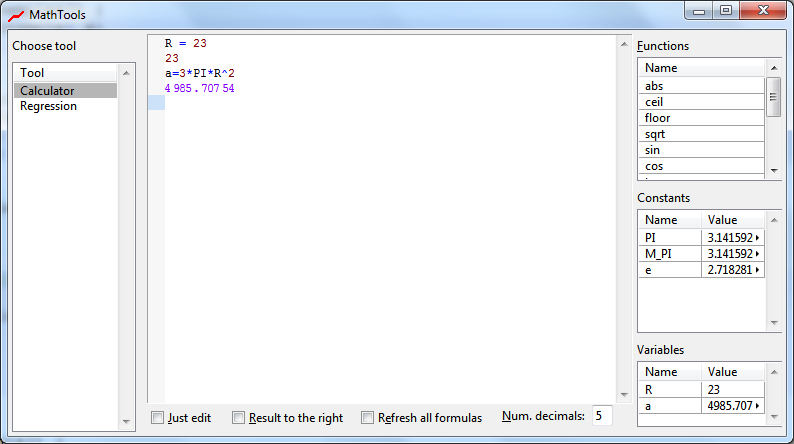 Regression permits to paste numerical series and automatically searches for the equation that fits best.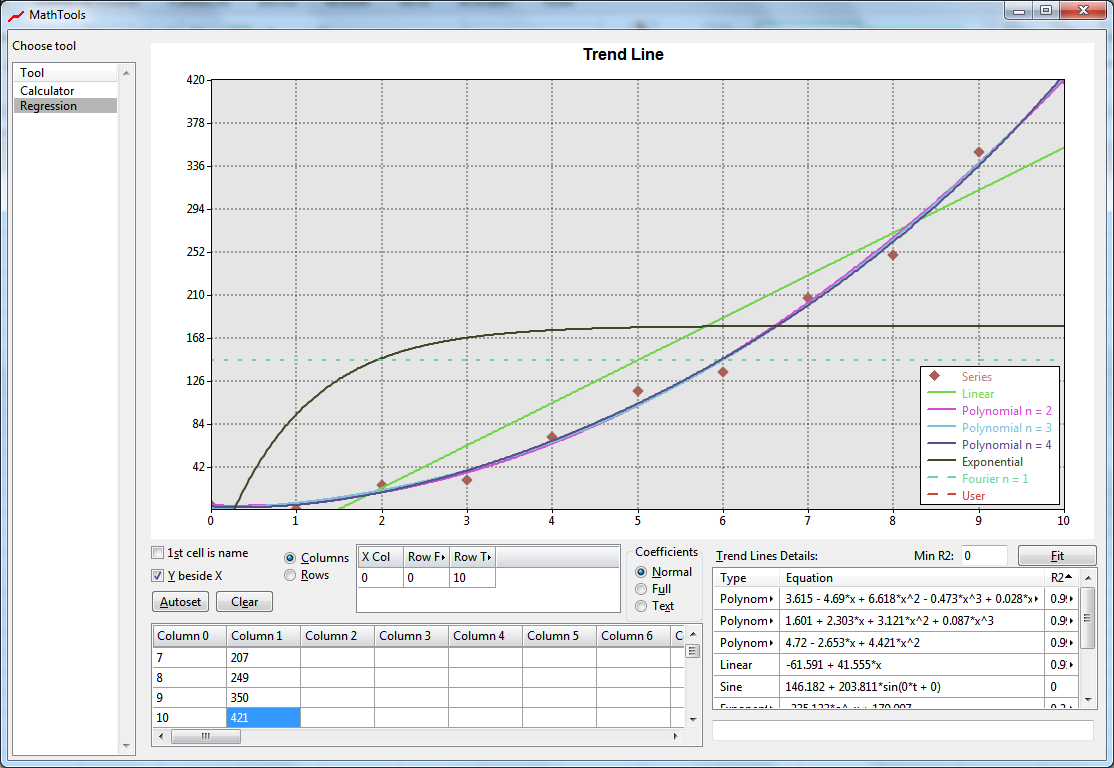 If anybody may want to add new features, all of them an even new applications related with the subject will be acknowledged.