Properties dialog
When clicking left mouse we will get the context menu. If we are in DEBUG mode or if ShowPropertiesDlg() is set to true, we will have the Properties option that will open the Properties dialog.
Properties dialog contains the next tabs:
Measures
Texts
Legend
Series
All data changed in dialog will be changed as well in ScatterCtrl immediately.
Measures
Measures shows general ScatterDraw dimensions.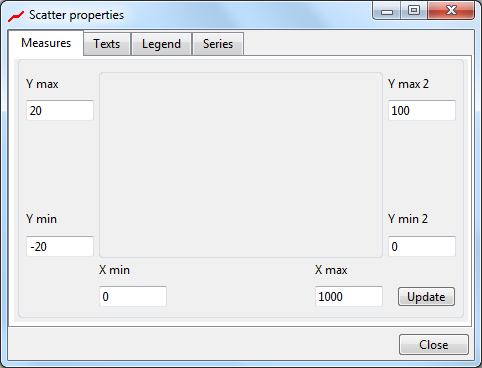 Tests
Texts sets legend texts and some margins.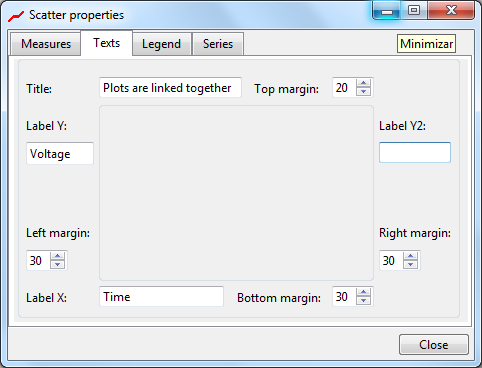 Legend
Legend sets the location and characteristics of legend table.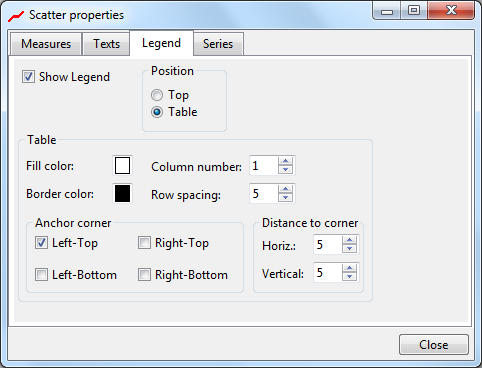 Series
Series shows the characteristics of plotted series.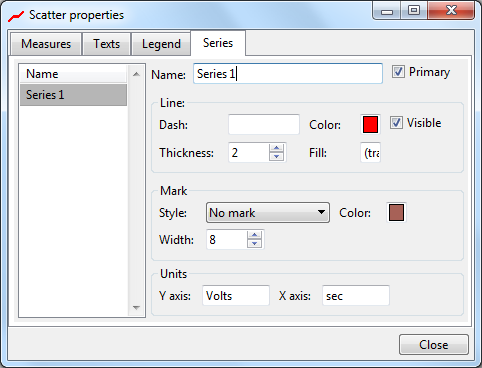 General
General includes other parameters as painting method, plot dimensions when saved, JPEG compression quality, and responsiveness.