Games screenshots
(click on image to enlarge it)
Due to its flexibility, U++ can be used for advanced 2D game development.In standard distribution via plugin we provide Box2D physics engine. The exemplary use of that technology you could find here.
---
Table of contents
2. U++ framework tools for games development
---
1. Games
1.1 Jet-Story 2018
Arcade adventure game.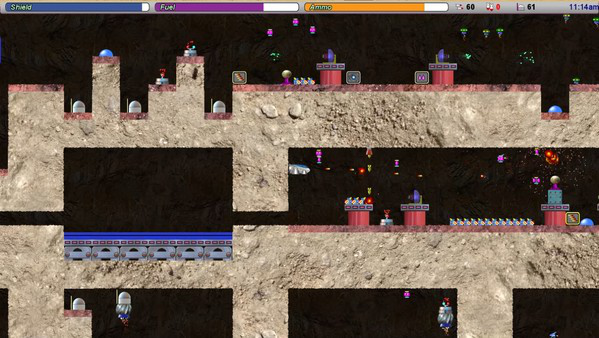 The game is available on Steam (Windows only).
1.2 Castle Builder
Mario clone with easy to use level editor. More information about project can be found here.
Game: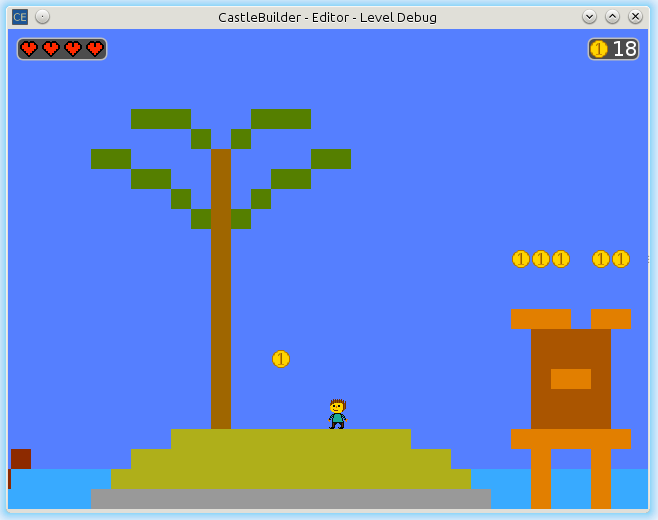 Editor: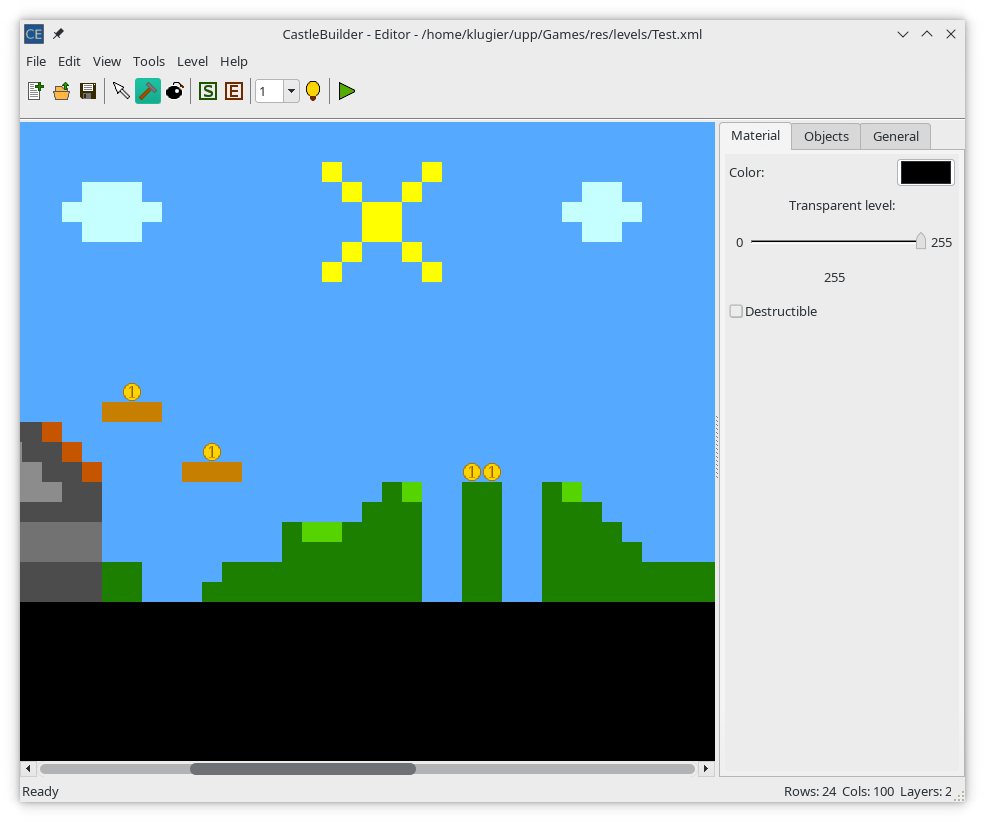 ---
2. U++ framework tools for games development
2.1 Box2D